BWK's Julius Caesar and Braveheart's Harley are expecting their first litter February 19-22, 2023! These are sure to be extremely well bred babies with an emphasis on athleticism, companionship, and show potential.
Harley and Julius have been tested and are 100% Rhodesian Ridgebacks.
Harley's sleek Red Wheaten body is already nicely showing. She is from the Braveheart Kennels and was bred and raised from Quick's Pawpatch bloodlines crossed with Excaliber, Halali, Rougeau's and Chera's bloodlines. (Mostly South African bred).
Julius Caesar, a large Red Wheaten with a partial black mask and black nose is out of our own stock and has sibling sisters (both same and prior litters) that I kept as brood females. Julius' sire is the awesome, Lionhounds Blow Outta Hemi of Bluewinds, Hemi, and his dam is Bella Z Star, Bella.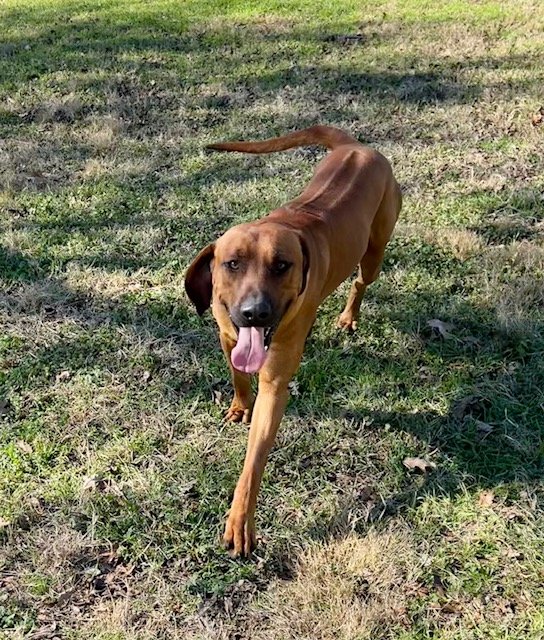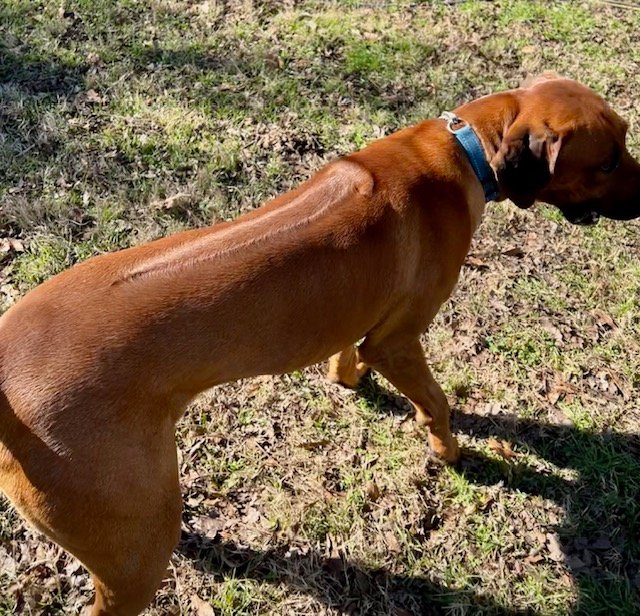 Their beautiful PERFECT ridges, awesome conformation, excellent parentages, and their healthy lineages enticed us to breed for peak athleticism, companionship, and show potential.
Both have been Embark Premium and Wisdom Panel DNA health tested and cleared of major breed specific diseases and 215 other diseases. Additionally, they have been Embark DNA health tested and have been cleared of all the major breed specific as well as 215 other disease tests. Hemi tested OFA Excellent Hips and Normal Elbows. (Julius is just coming of age to test). All four, Julius, Harley, Hemi, and Bella are cleared and proven as 100% Rhodesian Ridgeback. 
With Julius' Lionhounds, Quick's, and Bravehearts great heritage, these should be extremely well bred babies. Please contact me for more information.