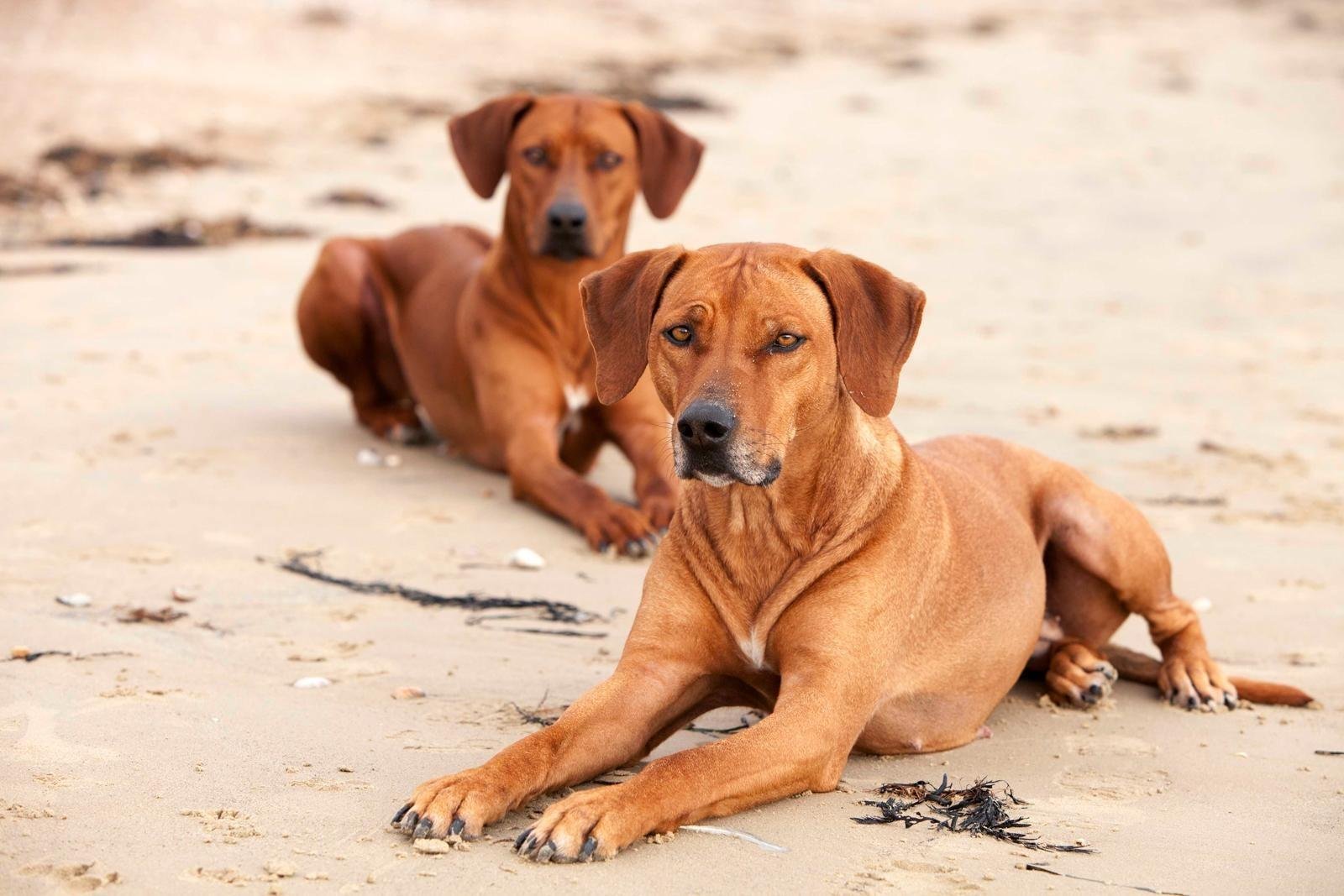 Meet the Parents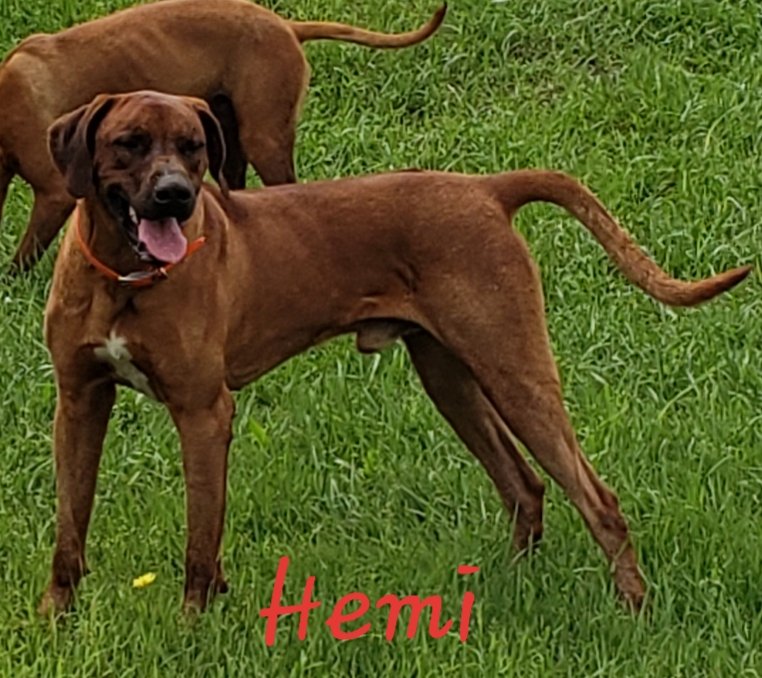 "Hemi"
Stud
Hemi is from the Great top 10 Lionhounds Kennel of Burleson, TX. He was selectively bred for extraordinary conformation, exquisite ridge and whirls, excellent temperament, and animated-flowing movement highly sought after in the great Rhodesian Ridgeback breed.
The colossal temperaments of Hemi's offspring exhibit intelligence, kindness and gentleness, alertness, intuitiveness and perception. Hemi throws athleticism in his offspring displayed by a sleek, muscular 110+ pound physique and 28.75-inches tall frame. His puppies flaunt immense qualities shared by their sire.
"Pistol"
Dam
Pistol is from the Top bloodlines from the exemplary Braveheart Kennels of Runge, TX that has bred, raised, shown, and loved Rhodesian Ridgebacks for 35 years.
Pistol is a Red Wheaten 90+ pound, 27inch precious, LOVING Rhodesian Ridgeback female. She is retiring this year from being a high achieving brood matron of 5 litters, (her last being 4 males & 5 females).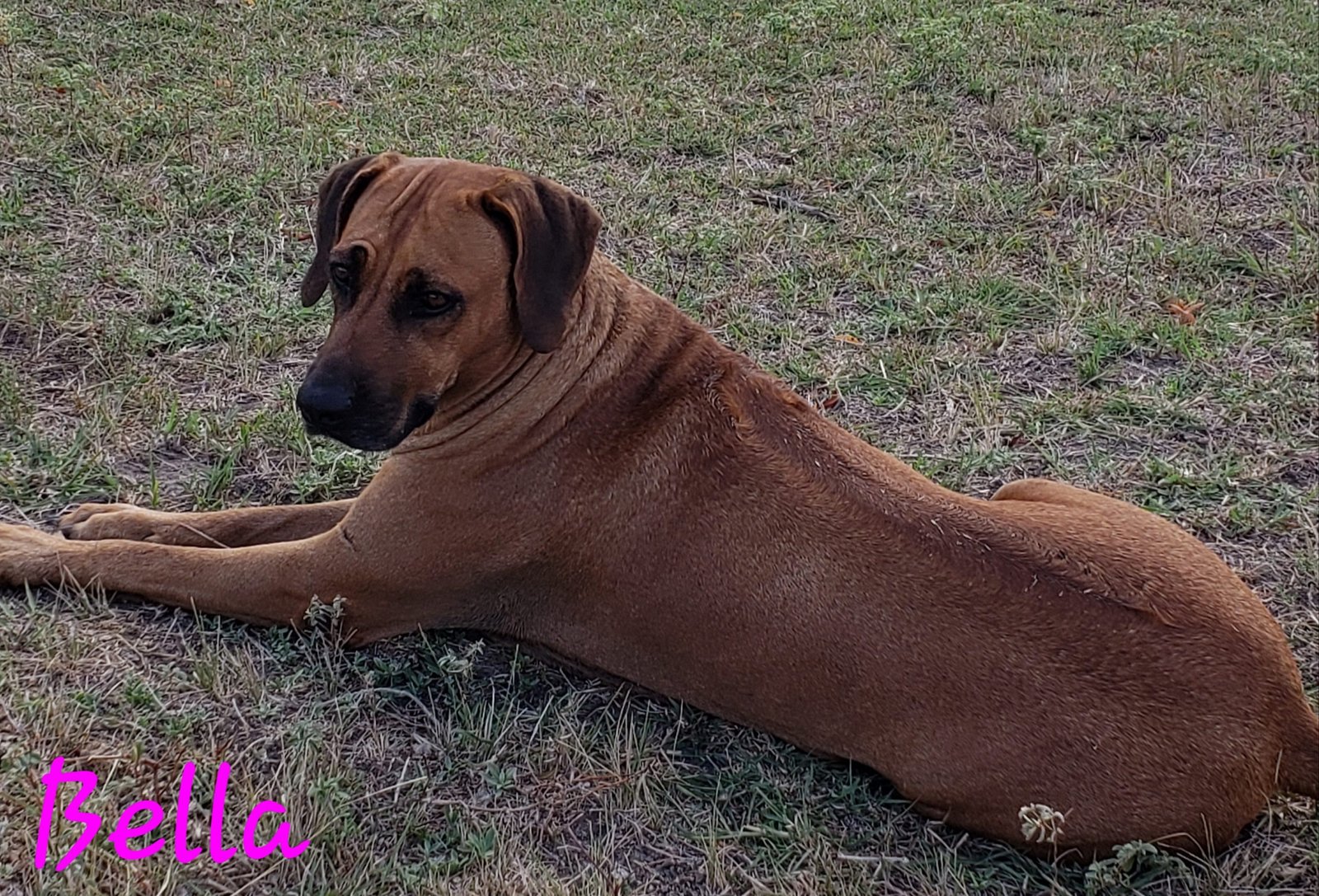 "Bella"
Dam
Ma Bella, our calm, laid back, observant, deeply loving lady has brought many families great joy and love through her puppies who share her exact character.
Most families relish in the high intelligence and gentle nature of our Bella's babies. Bella's ridge, with its glorious large fan and beautiful whorls show great breeding for quality and show. She also throws nice standup feet with deep pads and tight toes. (According to AKC on the scale of Points, the Ridge scores for the highest points in confirmation with 20 points). Bella's ridge and fan are a hallmark.
"Katie"
Dam
Kate is Sydney's half sister. They share the same sire and different dams. Their identical feature is their beautiful dark Red Wheaten coats and the astounding black masks they share from 'the Croc'.
Kate is a 26-inch 90 pound female. She is solid and quite athletic. Kate is very loving and compatible unless crossed by the other Rhodies. She has what it takes to be the leader and would be considered to be a hierarchical female. She is beautiful and knows it.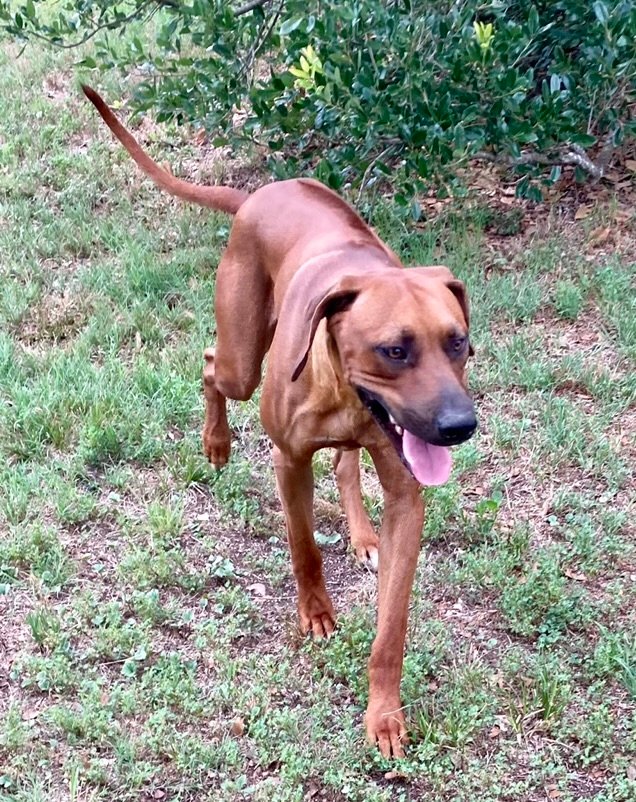 "Texas"
Stud
Texas is right at 1 year of age. He is the perfect gentleman and quite the ladies man. He is a tall, streamlined, muscled up, well-made, young Rhodesian Ridgeback we are blessed to have on our farm.
He weighs close to 90 pounds. Texas just had his first litter. It will be a great crossing of great bloodlines. Texas is Hemi's half-brother. They share the same sire, Ch Lionhounds Pride of Baltazar, Zuri, and separate dams, Lionhounds Kiki Neema.
"Annika"
Dam
Annika (Ahn i kah), is a large, tall loving female. She was born and raised on our farm. She is a very deep Red Wheaten with excellent confirmation and a gorgeous ridge like her dam, Bella.
She is every bit of 85 pounds and 27 inches tall. She has a very deep broad chest with perfect angles in her hocks with streamline beauty to her tight-standup paws. This girl is beautiful with a wonderfully socialized disposition and kind ways. She is to whelp in May.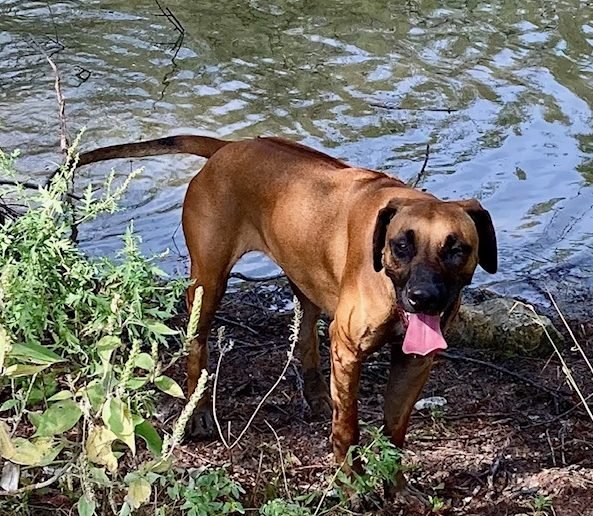 "Naiyah"
Dam
Naiyah is a little over 2 years of age and an exquisite beauty, both inside and out. She is the weekend warrior, going out of town at times with family as her personality is kid and animal friendly. She brings love and kindness everywhere she goes with her gentle and comical ways.
Her deep black mask and red wheaten color distinguishes her from the others. She is 27+ inches and 85-90 pounds, tall, athletic and beautiful. Naiyah's ridge is long with a perfect crown and whirls. She has a good balanced conformation and personality to match.
"Baby"
Dam
Baby is out of some of the nicest bloodlines you can find. She has Champion, Grand Champion, International Champion and Grand Champion bloodlines on her Sires side as well as Champions back in her dams side and the great Lionheart Scarlet Sky, half sister to Lionhounds Sir General Duncan, Baltazar.
Baby is going on 3 years old. She has her sires beautiful deep Red Wheaten coat and partial black mask. Baby has both her parent's perfect ridges and nice beautiful crowns and whirls.